Dan Hughes Treasure Hunting Article
Lost Treasure magazine did an article about me and my podcast, In the Treasure Corner with Dan Hughes, in the December 2009 issue.
It also includes a review of my book, The Metal Detecting Manual.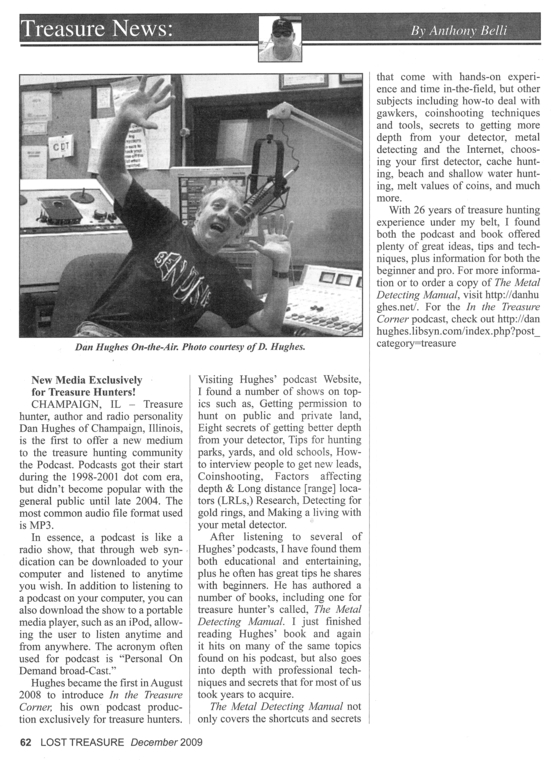 This treasure hunting book can be purchased only from me; it is not available in stores or from other book dealers.
Buy it here.