May You Dance
Copyright 2009 by Kathy Hughes
Illustrated by Emma Weber and August Weber


Several years ago I saw a sign in the home decorating section of a local store that read, May You Dance. It was hand stitched on tea stained raggedy-looking linen. The frame was old barn wood. It immediately captured me, but I didn't buy it. When I couldn't get it out of my mind, I went back to purchase it, (and you guessed right), it was gone.

I love work by other artists. Their "voice" is always a part of the piece. Yes, I could make my own, but it just would not be the same. There was such simplicity in those words, and yet it spoke volumes. It resonated deep within me.

First, it was handmade. Native Americans believe a part of your soul is in everything you make by hand.

Next, even though it looked old and worn, someone worked hard to make it appear used and well loved.

And last, friends told me, "you know whoever made it got the words wrong. The correct phrase is, I Hope You Dance."

Well, those comments alone made me love it even more! May You Dance is a simple wish, even a special blessing, from one soul to another soul. There is no judgment. It is free flowing and gentle. It is a curious child inviting you to enjoy the moment and to discover.

The first line from the song I Hope You Dance says, "I hope you never lose your sense of wonder."

As a visual artist, I am especially tuned in to images. Adding dance, movement, music, and drama makes me expand my own horizons and appreciate all of the arts.

When you start looking (and listening) for art, you see it everywhere. Try to see and feel the world as if it was brand new and you were seeing it for the very first time.

When my daughter was a toddler it would sometimes take us over an hour to just walk down the block. She made me slow down and see the world through her eyes. We saw every creature crawling on the sidewalk, saw every crack, heard every sound, crunched all leaves, flapped our arms trying to fly, and giggled and sang. She squealed with delight at the smallest discovery.

Become more observant. In a ten-minute span, how many sounds do you hear? How many shades of green can you see? How many funny faces can you make? You get the idea…

I guess May You Dance all boils down to choices. It doesn't want to judge or be judged. It just wants to BE and it invites you to just BE and to really see and hear the beauty around you.

Don't forget to sing in the shower, marvel at the sky, and absolutely DO dance when doing the dishes (or vacuuming….).

By the way Twinkle Toes, you DO keep your crayons and coloring book out? Right??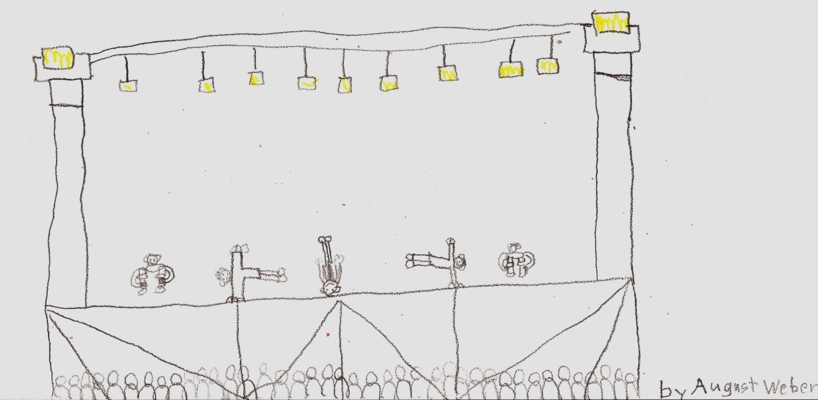 I Hope You Dance Sung by: Lee Ann Womack
Music and Lyrics by: Mark Sanders and Tia Sillers



Kathy teaches non-judgmental art and creativity classes at the Kaleidoscope Art Studio in Rantoul on Tuesday mornings and at Hobby Lobby in Champaign on Thursday mornings. Sessions meet 10:00-11:30 and are $10 per class. Kathy has taught art in the public schools for over 15 years and is a member of the Creativity Coaching Association. For more information (and to read past Active Seniors articles) visit her website at www.room200.com, call her at 351-1680, or email kathy@room200.com